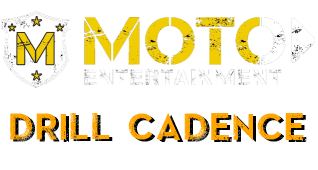 Are you a current or former Marine Corps Drill Instructor?
If you are interested in contributing your talents to the Drill Cadence project, we would like to hear from you.
Please contact us at info@motoent.com and please provide your name, phone number, email address and Drill Instructor background.
We are looking for Cadences of your choice, or if you prefer, any of the following:
| | | |
| --- | --- | --- |
| 1,2,3,4 United Stated Marine Corps | Got a Lot of Motivation | Mission Top Secret, Dest. Unknown |
| Ain't No Use in Looking Down | Halls of Montezuma | Oh Yeah! Feelin' Good! |
| All Marines Are Mighty Bold | Here We Go, All the Way | P.T. Gimme Some! |
| Am I Right or Am I Wrong | Hey, Hey Whiskey Jack | Pin My Medals Upon My Chest |
| Born in the Woods | I Don't Know, But I've Been Told | Runnin' Through the Jungle |
| C-130 Rollin' Down the Strip | I Wanna Be a Drill Instructor | She Wore a Yellow Ribbon |
| Double Time! | If I Die in a Combat Zone | Sound Off |
| Drilling, Drilling, Drilling | Lift Your Head and Hold It High | Tarzan and Jane Swingin' on a Vine |
| Everywhere We Go | Love to Double Time | Up in the Morning |
| Get up in the Morning | Mama and Papa Lying in Bed | When I Get to Heaven |
| | | |
Thank you from all of us at Moto Entertainment.
MOTO ENTERTAINMENT AND SSGT NICHOLS ARE REGISTERED TRADEMARKS OF MOTO ENTERTAINMENT INC. ALL RIGHTS RESERVED.